Yes, finally a company in the USA has been able to manage to create a Carbon Neutral Diamond.  Of course it's a Lab Grown Diamond but Aether Diamonds is proving it's Eco-Friendly.
I thought wow, this is great but will other lab grown manufacture's take this up? what is process and at what cost $ to produce the equipment necessary?
Aether appear to be very transparent in how they do it.
Step 1: CO2 is Captured from the Air

Step 2: CO2 is Processed into Raw Materials

Step 3: Diamonds Grow in Reactors

Step 4: The Finishing Touches
Stage 4 states that they take around 3-4 months which is about the same as other Lab Grown Diamonds.
Want to learn more about them – https://aetherdiamonds.com/pages/story
My guess is they won't tell you exactly, it's their baby and it's growing..
They use atmospheric collectors that pull carbon dioxide from air pollution straight out of the sky. As the air is drawn in, the CO2 is captured in a special filter. "Our first-of-its-kind diamond alchemization process is set into beautiful motion."
Q: How much Carbon is removed from the Air?
A: For every 1 carat diamond we create, Aether removes 20 metric tonnes of harmful air pollution from the atmosphere.  For instance, a 2 carat diamond removes 40 metric tonnes of pollution from the air, which is the equivalent of 2.5 years of the average person's carbon impact.
Q: How much $?
A: Aether states;
" All diamond shapes are priced the same. Each diamond size selection reflects the minimum carat weight you can expect to receive in your jewelry. "
as a guide I looked at a simple solitaire with some Pave stones on either side.
Ascent Diamond Ring
STANDARD PRICING
– 1.0 ct – $7,898
– 1.5 ct – $14,998
– 2.0 ct – $26,898
Q: Is their power source Green?
A: Yes it is apparently – "All the energy used to power the growth of our creations is from clean, sustainable sources."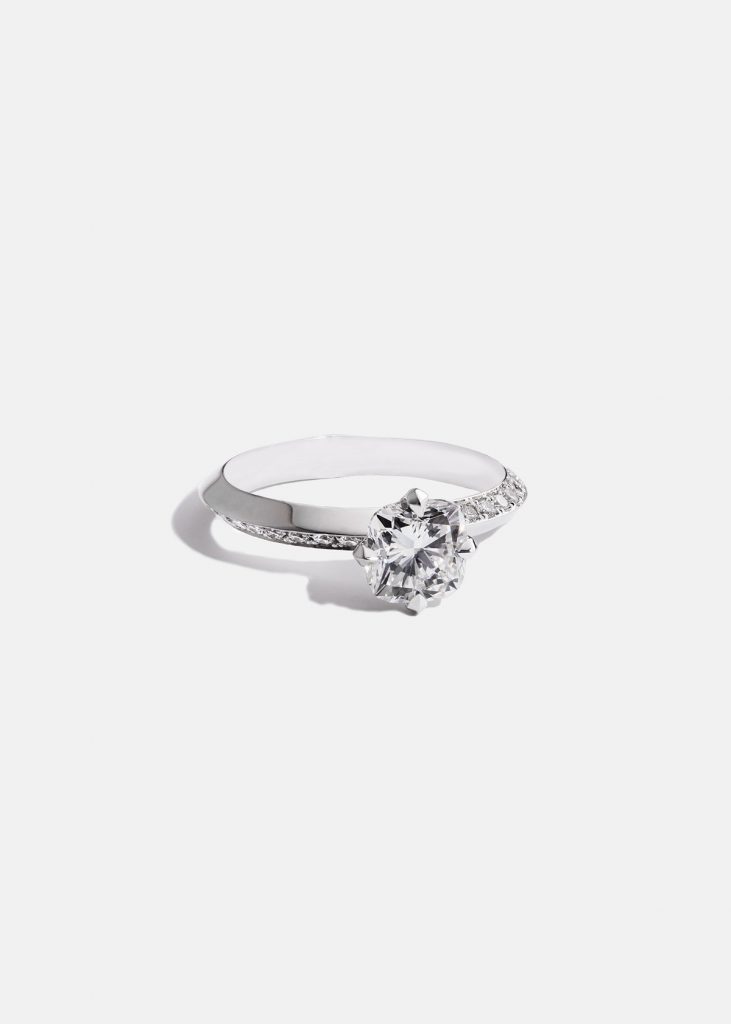 So there it is –  USA's first Carbon Neutral Diamond Grower.  I'm sure it won't be the last.
Who wants one?
If you want one of their miraculous creations, you will have to be patient.
There is a waiting list and i'm not sure how long it actually is.  Jump onto the mailing list and you may find out.
Mark